Paying Bills with Google Assistant's Smart Speaker
By CIOAdvisor Apac |
Monday, January 21, 2019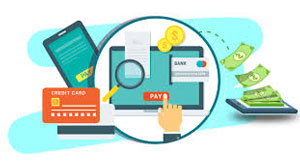 Google Assistant has never failed to astonish people with its smartness. Every day, the leader launches new advancements. The revolution created by Google Assistant in every sector helps individuals to have a happy and secure process. Compared to the previous version, Google Assistant has changed in order to provide two-way communication between AI and the user.
Google Assistant started to guide people in minute aspects, which then dwelled into an exhaustive tool between the user and the internet world. Today, people do not need to stand in queues to shop or pay their bills due to the evolution of Artificial Intelligence and Internet of Things(IoT). With the help of Google apps, people enjoy shopping and paying their bills at ease.
Recently, Google Assistant has outperformed the famous Amazon Alexa and iPhone Siri in a test that took place to understand the effectiveness of smart speakers. Streetreport.com conducted tests by splitting into five categories: local information, commerce, navigation, information in general, and commands. According to streetreport.com report, Google Assistant can answer 87.9 percent questions correctly, while Alexa scored only 72.5 percent.
The research firm said that Google Assistant had answered 800 questions correctly. At the same time, when there is a questionnaire regarding product description, Google Assistant is the one that tops the list. Alexa is no more leading the shopping category.
After the research survey, there was an announcement by Google regarding the additional features of its smart speaker software app. It enables individual to pay back his/her friend just with voice. Within a few months, Google will allow its users to enjoy sending mobile money to their contacts. Also, it provides the facility to send the money back to the person too.
By introducing Google smart speaker, users spend extra time with Google including the time spent on email accounts. The most straightforward way of quick speaker payment allows the user to avoid annoying net banking logins. Also, Google Assistant helps the user by reminding them about the deadline to pay their bills.