Persuading the Investors with these Simple Steps
By CIOAdvisor Apac |
Thursday, April 04, 2019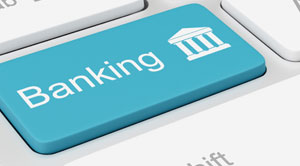 Tech startups set up the infrastructure for capturing client leads by pairing SEO-optimized blog with an inquiry form. With the same mindset of building links, they must establish the right channels to attract investors. By developing these channels, startups will have a steady pipeline of investors interested in joining their next round of funding.
Tech startups will have to make their plan on the foundation of the fundamentals on which investors believe. They should remember that humans are emotional being. Those that pitch the idea should also keep in mind to add emotions that reflects the fundamentals that investors care about.
The next key is in remembering that "time is money." Investors have worked hard to earn the money that tech startups aspire to raise. This does create a challenge for the tech community since the only handful of the companies would be funded.
Check out: Top Banking Tech Solution Providers - ACI Worldwide, Bankware Global, Beryl8,...
Entrepreneurs should participate in talk shows and conferences. These events are the melting pot, where people from different industries come together. These events also give media coverage, which helps to cover a broader audience. Startups' actions will help them gain a digital footprint. On the bright side, if the founder's talk is an inspiring one, and driven with purpose, that talk can land up a potential investor.
Another sustainable strategy is thought leadership. Smaller companies can use the approach as a means of getting into the publications that investors read. According to a report by LinkedIn on thought leadership, more than 75 percent of buyers listed a brand for a contract because of their thought leadership. If business leaders are influenced by thoughtful leadership in company purchases, in hindsight, the same implies to the investor community. The survey also validates that leaders are readers.
Tech startups don't have the luxury of choosing to be behind-the-scenes. The founders will have to be brave and bold. Startups must sing their enterprise praises at the events, and in the press.