Points to Consider While Creating Transactional Email Workflow
By CIOAdvisor Apac |
Monday, April 01, 2019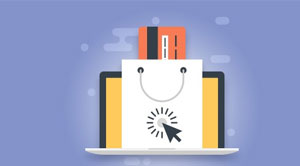 Earlier a transactional email was hard-coded into the backend systems. For a company to create or update such an email, a developer was required to write and deploy code into production. Few organizations still follow the cumbersome process today. Such an email involves many rounds of design, coding, review, and revision before an email is finally approved and deployed.
For agility, a modern transactional email workflow is essential that allows the company to test, iterate, and optimize content. This gives the company a level of flexibility and makes the email visually appealing. Here are a few tips to improve the transactional email workflow:
Eliminating Code
For a smooth workflow of transactional emails, companies have to eradicate writing and deploying code every time a new email needs to be created or used. To accomplish that, developers and designers have to create reusable templates for each type of transactional email. Once a library of templates and components are developed, developers will only be needed again when a new model is required.
Creating Templates
Developing a transactional email with the flexibility of being updated by a non-technical user without any knowledge of coding or relying on developers is ideal. There are editors available in the market that can assemble pre-coded components, editing copy, images, links, etc., as needed to preview personalization. The editor must be capable of handling the complexity of transactional emails.
Testing & Localization
Email testing on a wide variety of email clients should be an essential component of the workflow. A variety of testing tools are available in the market and the email has to be tested again and again and to make required changes. Localization has to be integrated into the workflow to serve multiple locales. To further improve the efficiency of the email the developer has to create the emails localized versions. Later, submit the localized versions of the email while sending the email for review and approval.