Powering Automotive with AI
By CIOAdvisor Apac |
Wednesday, April 03, 2019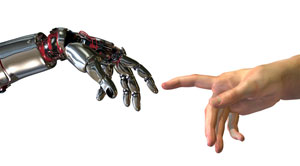 Artificial intelligence (AI) is taking the automobile industry by storm where all the key players in the industry are making use of their resources and technology to come up with the best AI innovation. AI learns from the sensory inputs like real sounds and images. In a similar manner, when the intelligence is employed to the technology within an automobile, AI recognizes the environment and evaluates the contextual implications in each vehicle.
The idea behind driverless cars sprang around the 1970s. Yet, the lack of technical ability and resources perhaps kept it from becoming a reality, until recently. More progressively, all the aspects that lead to AI shapes up the idea of driverless cars into existence.
AI empowers the vehicle to think and act like a human driver and navigate through diverse conditions. Researchers were able to build a technology that would help work out a three dimensional map of all the activities happening around the car with techniques like sensor fusion and deep learning. A new kind of car driving is into play with AI capabilities, taking AI to a whole new level of excellence. It is not only about the driverless cars, AI also aids in manufacturing cars which are not costly and that can sense the environment and pass through all the impediments that may arise at the time of driving.