Providing AI Values with the Checklist
By CIOAdvisor Apac |
Monday, April 01, 2019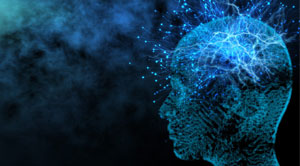 In a recent survey in Adweek, 47 percent of marketing professionals consider that AI is overhyped, 20 percent think salespeople don't know what they mean, and 40 percent of marketers surveyed say that the word 'artificial intelligence' makes them feel skeptical, and 12 percent find it exhausting. The use of AI to sell a product has indeed been cynical to technology product and service buyers.
The most important falls can be identified with a checklist. Teams should define this list so that they can bring an AI system to the world responsibly and adequately. It is not only important that an AI system is carefully designed, implemented, and operated but that a plan is created to stop it if necessary. This checklist can be formulated through the following discussions. Most items apply to multiple phases and are hopefully useful for teams to create AI-specific individual checklists.
Decision makers engaged for AI projects must prepare themselves for an approach to and management of the data, which is less siloed, less functional and more open. In order to enable companies to easily and quickly collect, produce, and manage heterogeneous data, it is vital that IT structures are modernized. Empowering stakeholders in the analytical economy to share data in a way that is in compliance and effective with the AI ecosystem, leads to competitive advantages.
It is essential that both challenges and ambitions are assessed to ensure that AI has meaningful business value. The first question should be whether an organization can benefit from AI's ability to automate processes or increase human knowledge. Experiencing AI applications should be encouraged. However, companies can learn a lot from failed AI projects and can be useful for future projects. To ensure a common and realistic understanding of what the AI is supposed to deliver, companies must carry out risk/cost calculations before AI is deployed. Companies should start small and invest the learning from project to project so that AI values can be built progressively.
This checklist will help identify the needs for a sustainable and ethical enterprise system. There was no mention of the key checkpoint: it is necessary to review and update the list regularly. And with the AI intelligence level increasing, the items in the checklist must become more granular.