Revamping Supply Chain with Blockchain
By CIOAdvisor Apac |
Friday, November 30, 2018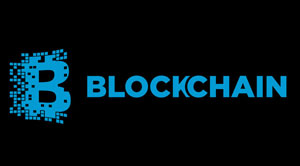 With the advent of globalization, the supply chain function across industries is undergoing a dramatic transformation. Nonetheless, keeping at par with service and transparency demand has become a challenge for the supply chain market. To solve this conundrum the supply chain industry revamped its operation architecture and adopted the digitization methodology that has revolutionized countless verticals across the economy. But data breaches, malware, spyware, ransomware and others viruses along with data leaks has become a major concern for the Supply chain industry as well.
In the latest form of advancement to bring security and visibility across the delivery spectrum of products and services from the supplier to customer, the supply chain market is readily adopting blockchain technology. The technology first conceptualized by Satoshi Nakamoto merely a decade ago has provided industries across the economy with an opportunistic method to protect data. Blockchain acts as a distributed ledger with complex encryption security that can be leveraged by executives in the supply chain industry to distribute source material and order details. As each transaction and changes are registered within a block, it becomes impossible to breach or tamper existing data.
---
Suggested Read: Blockchain Technology: The next great infrastructure for commerce, the community and the world
By Andrea Tinianow, Director, Global Delaware
---
Blockchain has an access control feature, which can be leveraged by supply chain executives to control viewership of confidential data and create clearance-levels for employees and customers alike through a unique key code. Only people with the key code will be able to access the distributed ledger and make note of new details but the technology prevents alteration of existing blocks within the chain. Moreover, the technology is being utilized to facilitate forecast sharing and co-planning to eliminate inventory risk. The participants with the access to a particular blockchain can register various data in the ledger such as invoice details, container deployment, shipments, dates, people involved, and other essential data. Ultimately, these data provide better traceability and transparency across the outsourced contract manufacturing realm within the supply chain space in regards to future reference.
The data within the blockchain provides a credible and trusted data source to the customers and a ubiquitous supply chain management resource to the supplier businesses. Furthermore, blockchain maintains the data compliance regulation of various constitutions and effectively reduces expenditure by minimizing administrative work. Moreover, blockchain provides an automated processing platform thus eliminating the necessity of hiring highly-skilled talents to process data.
Incorporating the blockchain technology within supply chain management will provide the industry a boost towards data protection and the privacy of maintaining data confidentiality.
---
You may Like: A Closer Look at Block Chain Technology
By John Shea, CIO, Eaton Vance