Sales Conversion Augmented through Ecommerce Optimization
By CIOAdvisor Apac |
Tuesday, May 07, 2019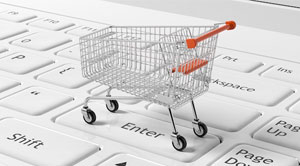 It turns out to be a matter of true nightmare when plenty of traffic is sent to a certain website, where the visitors refuse to buy anything. This points out to a significant conversion issues, which can be sorted by optimizing the store to ensure better conversion and sales.
Breaking popular myth, eCommerce is not always focused on conversion of visitors into customers. eCommerce is known to have several different kinds of conversions such as signing up to emails, account creation as well as adding a product to a watch list, or to the cart; the last of which is the purchase of the product itself. Here is a small preview into how eCommerce optimization can help to convert sales.
Firstly, the use of Live Chat can play a vital role. This is equivalent to having a sales person at your disposal at a real-time store to clear your doubts and queries. It has been estimated that close to about 44 percent of customers find the live chat option to be extremely vital and important in the shopping arena. The advantage of a live chat is that it is always active and ready for use. The viewing of a chat window upon entrance to a website makes the visitor feel welcomed and taken care of. Without the hurdles of having to fill elaborate forms, the live chat functionality supports converting potential customers.
Apart from live chat, other aspect that can largely affect the sales conversion is popups. Through popups, relevant offers can be made to customers. Popups are most useful if the store knows what exactly a customer is buying and how to provide relevant ideas.
Providing the idea of guest checkout helps to get more registrations happening from guests. It has been found that over 35 percent of customers abort a shopping process when asked to register to continue. Enabling customers to shop without registering helps to increase the sales widely.
With process optimization, the eCommerce can work lot more efficiently in providing better outcomes to the users.