Securing ERP Systems with Blockchain
By CIOAdvisor Apac |
Wednesday, August 07, 2019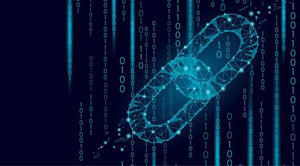 The integration of blockchain technology will enable organizations to decentralize their ERP data repositories and secure their data.
FREMONT, CA – Organizations across various sectors are considering the adoption of blockchain technology to introduce enhanced transparency and security. The integration of enterprise resource planning (ERP) not only offers secure collaboration with stakeholders but also promotes higher visibility and control, enabling organizations to achieve unprecedented levels of efficiency and accuracy.
The unified platform facilitated by ERP has enabled employees, vendors, suppliers, and other stakeholders to access the essential data seamlessly. ERP systems have enhanced operational control, execution, and excellence. The capabilities of such systems are further augmented by emerging technologies such as artificial intelligence (AI) and the internet of things (IoT).
AI-powered ERP systems can learn various functions in a short period, enabling organizations to automate the tasks. Also, the IoT integration has given rise to a new wave of opportunities for companies, not only to gather vast troves of relevant data but also to achieve actionable insights and gain better control of the business workflows.
Likewise, the consolidation of blockchain technology with ERP will enable organizations to develop a more secure and transparent platform for collaboration and workflow execution. It promotes greater opportunities in reducing financial expenses, enabling customization, enhancing customer experience, and streamlining task completion.
However, ERP systems are not immune to vulnerabilities. The databases comprise sensitive business information and are often targets of hackers seeking to exploit the data. Any weaknesses in the integrity of the ERP systems can grant cybercriminals access to the central data repository.
The role of blockchain lies in augmenting the security of ERP systems. The sophisticated technology offers cryptographic validation functions which can secure the data repositories by decentralizing the data storage systems. Cloud-based services used to store, manage and control the data flow into the ERP systems are most vulnerable to cyberattacks.
The data stored in blockchain ledgers can only be viewed and accessed by authorized personnel with validation codes, which are a combination of public and private keys, and are potentially impossible to compromise. The integration of such a system with ERP will enable organizations to secure their sensitive information from cybercriminals. Also, it facilitates seamless project executions and enables organizations to manage their resources and track business progress.