Significance of Data in IoT Deployment
By CIOAdvisor Apac |
Monday, December 03, 2018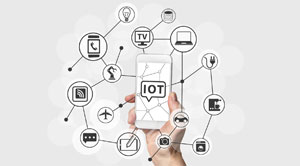 IoT adoption is increasing, and it generally revolves around gadgets and tools such as smart TVs, cars, and wearables. Enterprises would not benefit from the data that these devices generate. The real potential of the data is behind controlling it. The benefits of IoT are drawing enterprises towards it, and the automotive industry is using IoT to develop autonomous vehicles which will eventually turn into a trillion dollar industry. However, the IoT devices create huge amounts data that if not properly managed and monitored can cause IoT applications to lead to potentially fatal errors.
Interconnectivity is IoT devices is critical. For example, if an autonomous vehicle uses IoT devices and one of the devices crashes or fails to deliver the right information, the results would be a vehicle crash. To control this aspect of IoT, car makers have employed a method called anomaly detection. Anomaly detection analyzes massive amounts of data and informs the drivers when an IoT device behaves other than usual. This allows the driver to take the car to the shop and get it fixed or replace faulty parts before it crashes improving safety in the process.
IoT is also prevalent in the manufacturing industry. The function of IoT devices in manufacturing is similar to its functions in the automotive industry. Anomaly detection informs the workforce about any fault in the line allowing organizations to take quick actions to repair or replace the faulty machinery.
The primary motive of implementing IoT in any organization is not only to interconnect the devices but also to deal with and control the enormous quantities of streaming data. Many organizations jump into using IoT without any plan to handle the vast volumes of data. The organizations must acknowledge the factor that their analytics engines should be powerful enough to process the data and draw conclusions from the data, bandwidth required to handle loads of data, and finally data storage solutions for post-analysis. The failure to implement proper IoT is due to failure incorrectly processed data.
It is not easy to gather, store, and analyze data. It comes in huge volumes and different formats. The data storage must effectively coordinate with the processing and the dissecting component for an accurate outcome. Poor practices like sending incoming data to the wrong places of the stream store, poor data partitioning, mismatched configurations, and resource contention problems cause errors.
To detect errors, organizations have to comb through vast quantities of raw systems and applications logs. To comprehend huge amounts of data, automated big data application management software is needed to quickly pinpoint which part of an IoT app is not functioning correctly and provide suggestions. Today every organization is becoming a big data company, and they must invest in these technologies to incentivize the entire organization.