The Emerging Analytics Algorithms in Big Data Initiatives
By CIOAdvisor Apac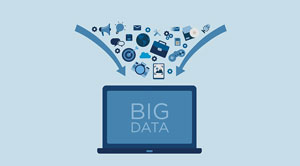 When it comes to big data and advanced analytics, many tech-savvy analysts have penned their opinions about the fruitful benefits these cutting-edge technologies can render. Today, several emerging companies around the world are investing heavily in big data and advanced analytics to supplement the bottom lines of business. However, the problems still linger as companies want to achieve profound results but aren't sure where to start from.
Often, advanced analytics deployment starts with a single use case which involves applying new methods of data transformation and analysis to underpin the unknown patterns within humongous data sets. Moreover, when this new information is applied to existing business processes, it can bring substantial changes to any organization. Hence, to glean optimal insights from burgeoning data, organizations work on several algorithms that can help them get the desired results.
---
Suggested Read: Big Data Analytics and Audience Location Targeting
By Greg Isbister, Chief Executive Officer, Blis
---
Firstly, the most basic algorithm of advanced analytics is a linear regression. This remains one of the most widely used algorithms where can people can easily visualize their workability and relate input with output data. Linear regression uses relationships between two continuous sets of quantitative measures where the first is called 'independent variable' and the second is termed as 'dependent.' Linear regression functions to identify the form of a formula which describes a dependent variable in terms of independent. And once the independent variable is quantified, users can predict the dependent variable for any instance of an independent.
Secondly, the other algorithm finding home in organizations is a logistic regression, which often involves categorization instead of quantitative forecasting. The distinct feature of logistic regression is that it is discrete and finite, rather than being continuous like linear regression. The primary goal of logistic regression is to configure whether an input variable is suitable enough within a category. Adding to these, the other advanced analytics algorithms driving organizations towards big data are Classification and Regression Trees, K-Nearest Neighbors, and K-Means Clustering.
The algorithms mentioned above are the most popular among enterprises and are used for advanced analytical initiatives. All of them have certain pros and cons, which, if effectively utilized can bear optimal value to any businesses.
---
You may like: Emphasize on Big Data Visibility for Network Security
By Scott Robertson, Vice President , APAC, WatchGuard