The Evolving Need for Blockchain in Real Estate
By CIOAdvisor Apac |
Friday, November 30, 2018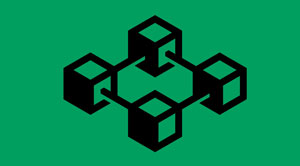 The blockchain technology created an impact in many industries. In the real estate sector, it will help in reducing paper work and minimizing mistakes. The digital ledger records the transactions between the buyer and seller which cannot be replaced since the data is encrypted.
Today's real estate has become challenging, modern, and complicated. If the blockchain technology is employed in real estate, it will probably improve the way builders, and realtors do the business. Smart contracts are self-executing contracts that can be used to enable real estate contracts and to complete the property records. Also, smart contracts have the ability to provide substantial improvements and advancements in commercial real estate markets by transforming the way a number of property transactions, such as sales, purchases, leases, and general management are carried out. Smart contracts complete the legal work much faster with the cheaper cost, precision, efficiency, and transparency. One of the most important blockchain platforms is Ethereum, which comprises of a built-in Turing-complete programming language, that facilitates the agreement between buyer and seller being directly written into lines of code and decentralized applications. The code in Ethereum's contracts is written in "Ethereum virtual machine code," a low-level, stack-based bytecode language.
The government has to take guidance in merging a database of land title-related information. A consortium of real estate members, Government, banks, credit rating firms, regulatory authorities, registration authorities, and other stakeholders can be formed to enlist and check the land titles. A homebuyer will be able to complete the documentation by a single click on the website.
The knowledge of real estate professionals will always be an important factor for the process of buying and selling. It eliminates the need for real estate agents and their fee. The change of blockchain in the real estate sector has already begun, but the complete adoption of the technology is needed for the smart transactions, which will enable user-friendly option.