The Future of Trade Finance with Blockchain
By CIOAdvisor Apac |
Monday, April 22, 2019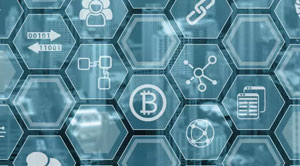 Blockchain is best known for its connection with bitcoin and cryptocurrency, building new options to streamline and simplify manual processes and disrupting long-standing business models. These technologies play a vital role in digitalizing the trading sector.
In finance trading, the blockchain technology helps multiple parties to monitor and exchange their documents in a secure and decentralized manner that also allow them to trade internationally. Blockchain can also help combat fraud by allowing greater confidentiality and the ability to keep a closer tab on the flow of goods and documentation. Blockchain can improve risk mitigation, provide faster settlement with low cost and faster financing of working capital, reduce fees and tariffs, and act as a one-stop solution for all trade needs.
According to Bain & Company, the adoption of DLT documentary trade in the banking industry could boost banking industry between 15 and 40 percent more revenue worth revenue of $1-3 billion, and annual cost savings of $400-600 billion. The joint report by HSBC and Brain & Company reported that Blockchain Trade Finance global value is expected to reach up to by $1.1 trillion by 2026.
Check out: Top Blockchain Companies
HSBC on January 2019 has settled more than three million FX transactions and made over $250 billion in payments using DLT. For the past year, this solution, called HSBC FX Everywhere, was used to orchestrate payments in the internal balance sheets of HSBC, which created significant efficiencies and opportunities ahead of the companies. It transforms the processes of intra-company foreign exchange activity, automates several manual procedures, and reduces reliance on external settlement networks by using a shared authorized ledger that provides uniqueness, transparency, and immutability. After successful implementation within the bank, HSBC is now exploring how this technology could help multinational clients— those having multiple treasury centers and cross-border supply chains to assist them in managing their organizations' foreign exchange flows.
It certainly is logical to use blockchain technology for foreign exchange. Trade currencies are expensive and slow in their current form, with a lot of involvement of intermediaries. These intermediaries can be eliminated from the transactions by using the distributed booklets to achieve increased efficiency and lower costs.