The Impact of Deep Learning to Diagnose Cancer
By CIOAdvisor Apac |
Thursday, April 04, 2019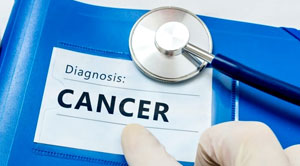 The growing impact of cancer on human beings results in affecting millions of lives every year. With an aim to cure this ailment, researchers took an initiative to understand the disease better and therefore shifted their focus from traditional methods to advanced research techniques. The increased research and trials of disparate test samples and test patients for detailed and advanced studies led to the generation of complex and inaccurate data. In order to optimize the data generated from incompatible sources, deep learning techniques like Deep Neural Networks (DNNs) and Recurrent Neural Networks (RNNs) help researchers and scientists to effectively analyze complex data, and decrease human error rates. Deep learning techniques help in curbing fatal diseases by predicting the disease's pharmacological properties like toxicity and its side effects.
( CIO's Viewpoint: Digital Hospitals for a Healthier Australia )
With the help of these advanced research techniques and other deep-learning tools like Intel Deep Learning SDK, and Supervised Semantics-Preserving Deep Hashing (SSDH) network, a Brazilian federal auditor Luis Andre Dutra e Silva enhanced the accuracy in screening cervical cancer by 81 percent. With a high success rate in the domain of cervical cancer, these days deep learning models are put to use so as to compute the size of tumours and detect unnoticed metastases. These models have catered medical practitioners the ability to achieve higher diagnostic accuracy and reduce the frequency of invasive biopsies. Harvard Medical School's Beth Israel Deaconess Medical Centre reported a significant decline of 85 percent in error rate when researchers use deep learning to diagnose breast cancer.
Although the advantages of leveraging deep learning techniques for enhanced cancer diagnosis are many, it requires a unique set of skills to build an operation deep learning model. The field requires computer programming experts so as to design and orchestrate deep learning models that would aid the scientists in curing cancer.
---
You may like: How Blockchain Could Impact the Medical Health Records Sector
By Bruce Haefele, General Manager – Technology, Healthdirect Australia