The role of Custom Software Development in the Fintech arena
By CIOAdvisor Apac |
Wednesday, May 29, 2019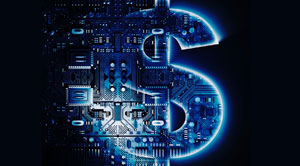 FinTech has been influencing the global economy by delivering advanced tech tools and customized software solutions. In addition to this, fintech has several key advantages that can help financial services to optimize their workflow and also to provide their customers with a seamless experience.
Due to continuous technological advancements and innovations, fintech companies have to prepare themselves for the future to get an idea about the custom software development in the fintech landscape. Let's make this easier by exploring some of the most prominent and promising technologies that can be accountable for shaping the future of fintech custom software development.
Blockchain trading platforms
Blockchain technology is gaining popularity in the fintech sphere as it has the power to create platforms to optimize the process of authentication for large-scale transactions. These solutions can also streamline different processes for brokers and traders to save their valuable time and allow them to focus on significant investment issues.
Data-driven platforms with AI
According to recent surveys, it has been revealed that AI will be the leading driving force in the development of customized tools and solutions. In contrast, this technology can be used to create anti-money laundering software solutions to minimize the number of fraudulent activities that are taking place in the digital finance landscape. Fintech companies are launching intuitive products with the help of this advanced tech tool to streamline the entire trading process.
Improving efficiency with RPA
Automated fintech platforms such as robots can save a lot of time for financial service providers and traders by performing redundant and tedious tasks to streamline and optimize their workflow. Also, these robotic advisors can help investors in taking well-informed and data-driven decisions to double their wealth and also to maximize the efficiency of operations.
Due to the tech-savvy millennial, the fintech landscape has been transformed as they want technology to be an integral segment of their day-to-day lives. In the near future also, experienced programmers will continue to create intuitive and reliable tech-driven platforms for catering financial services to their customers due to the continuous evolution of the technology sphere.