The Seamless Future of Materials Science with AI
By CIOAdvisor Apac |
Thursday, January 31, 2019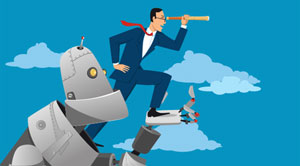 The materials science is an important aspect of most companies worldwide today. In the race to make materials stronger, cheaper, lighter, more functional, and more sustainable, the manipulation of materials, their properties, and processes are key aspects. New materials have been discovered for hundreds of years by testing and error, or by luck and serendipity. Now, scientists use Artificial Intelligence to accelerate the process. Studying materials can give students an international career.
AI can create a shortcut: instead of programming specific rules, scientists can tell AI what they want to create as a super-strong material; and the AI will tell scientists the best experiment to do this. Another way to use AI is to make a cookbook or collect material recipes. MIT scientists have developed a machine learning system that scans academic papers to determine which instructions for the production of certain materials are included. With 99 percent accuracy, it could detect which paragraphs in a paper contained the recipe and the exact words in that paragraph with 86 percent accuracy.
Check out CIOAdvisor APAC's Top 10 APAC Machine Learning Solution Providers - Elliptic Labs, Faethm, Megvii,...
The MIT team is training the AI system now to be more precise. They want to create a database of the recipes for the wider scientific community, but they need to work with the academic paper publisher to ensure that their collection does not violate any agreements. The team also wants to teach the system how to read papers and develop new recipes by itself.
The future of AI and materials science appear promising, but challenges remain. First, computers just can't predict it. The predictions themselves make mistakes and often work on a simplified material model which does not take the real world into account. There are all kinds of environmental factors, such as temperature and humidity, which influence the behavior of compounds. And most models cannot take that into consideration. Another problem is that there are still not enough data on each compound and the lack of data means that algorithms are not very smart. The meeting of AI and materials science can help boost production efficiency, and progress in tangible reality can be as energetic as VR and AR.