The two Macro trends of Big Data
By CIOAdvisor Apac |
Friday, November 30, 2018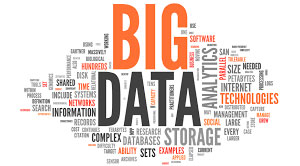 Cloud computing:
According to Forrester Research, "Global spending on big data solutions via cloud subscriptions will grow almost 7.5 times faster than on-premise subscriptions." With the migration to cloud computing so rampant, it is not hard to see why so many organizations are putting all their faith in the cloud. With the ability to deploy faster, better performance, cheaper maintenance, security advantages and faster, real-time insights into the data, it seems to be a no-brainer. Today, many cloud service providers are also offering artificial intelligence and machine learning tools as part of their standard service offering, making the allure of cloud computing that much more appealing.
( CIO's Viewpoint: Big Data Analytics and Audience Location Targeting )
Data Governance:
While the potential benefits of cloud computing are what prompt organizations to make the switch, many of them face significant challenges when it comes to big data. This is especially true when it comes to the availability, security, accuracy, and compliance of that data. A simple case can be the Facebook and Cambridge Analytica data scandal. It demonstrates how easy it is to lose track of where the data goes when organizations fail to protect their users' data. In a bid to offset this from taking place again, the EU has put in place the General Data Protection Regulation (GDPR), which requires EU organizations to meet certain regulations in order to protect their users' data. This puts pressure on organizations to ensure that they know where the data is stored at all times and that is properly secured.
---
You may like: The Science behind Big Data
By Eric Haller, EVP & Global Head-DataLabs, Experian