Three Toughest IoT Challenges Faced by Data Scientists
By CIOAdvisor Apac |
Friday, November 30, 2018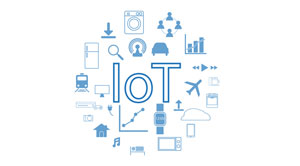 The job of an in-house data scientist comes with a lot of pressure. Majority of the times, data scientists are the only one on the team with the ability to turn ununiform data into business intelligence. This job role requires them to take key IoT decisions, planning, ensuring implementation, and meeting deliverables. Additionally, there are umpteen numbers of challenges faced by data scientists.
Here are the top three:
1) Poor Data Quality
Messy data can be found in any organization. A data scientist should carefully turn the messy data into good quality data. This process is imperative and takes significant time and effort. Application integration tools should be used to automate data entry and reduce typographical errors, individual idiosyncrasies and alternate spellings. After all the process, good quality data starts to take shape and it involves clear communication, calculation and association logic. It also includes continuous anomaly detection and statistical validation techniques. Once the data is consistent and uniform, unwanted data can be easily weeded out and maintain the quality of the data.
2) A Lot of Irrelevant Data
An overabundance of data can cause a host of problems. In such cases, data selection techniques like principal component analysis (PCA) and penalization methods can help eliminate unwanted data. One common mistake when performing predictive analytics is collecting too much irrelevant data. If the quantity of the data becomes too large then predictive models don't deliver accurate results due to a combination of high variance fields and the inability to generalize well. Without robust validation procedures and statistical tests in place, mistakes may seem more frequent. Bottomline, validation is imperative.
3) Making Predictions
IoT has made predictive analytics possible. But, predictive analytics is not always valuable. It is necessary to establish a clear objective for your analytics program and follow it with research. For example, if an oil and gas company wants to predict oil pump failures. Combining the knowledge from subject matter experts and all the data required to make the predictions can help make right predictions. In some cases, plans should be made to obtain a lack of data and in some cases, goals should be re-set. In some of the advanced IoT programs, data scientists should seek help from other data scientists to avoid mistakes and reduce time to value.