Three Ways How AI Is Helping to Prevent Physician Burnout
By CIOAdvisor Apac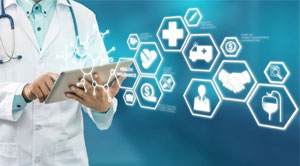 Artificial Intelligence is becoming increasingly sophisticated at doing what humans do, but more importantly, it is more efficient than humans, provides quick service and at a lower cost. The potentials for AI in healthcare are vast and are becoming essential for the healthcare ecosystem.
The application of AI in medicine has raised many issues like safety, health workforce, and payment procedure and most importantly about how AI will be replacing doctors. But AI in healthcare is enhancing physician's workflow and helps them in attaining higher job satisfaction rather than restoring them.
Here are three ways in which AI could be used to enhance the physician's workflow and also contributing to burnout relief and prevention.
• Point-of-care Learning: AI delivers information to the physicians as and when the clinical queries arise, customizing the content physicians need and want to know by assessing practice data, online search queries and also provides formal and self-completed assessments. This helps physicians to work with the up to date and the latest medical developments instead of wasting time and reviewing what they are already aware of.
• Clinical documentation: Using AI for clinical documentation is one of the most promising medical applications of technology. AI envisions the programs that can analyze a physician's free-text narrative, and dig out relevant extracts and put it into the appropriate structured data field.
• Quality-measurement recording: If calculated on an average, physicians spend approximately 2.6 hours a week describing the quality-measurement record. AI is easily replacing manual data collection by reviewing clinical documents and pulling out data for quality reports and also to populate missing data fields.
Moreover, by freeing healthcare professionals from clinical documentation and quality measurement and also improving the value of practice-based learning, AI is promising to deliver the most high-quality care. These are just a few samples of solutions that AI is offering in the healthcare sector; as innovations advances healthcare sector will also be benefitted.