Trends that accelerate banking
By CIOAdvisor Apac |
Tuesday, December 18, 2018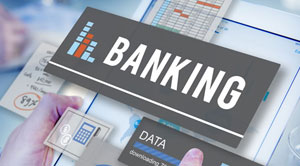 Today banking organizations become more comfortable with a faster pace of innovation, using data and analytics more extensively. Digitization drives banks to be more innovative in targeting, expanding services, re-configuring delivery channels, and integrating payments. Following are some of the trends that define the banking today:
Expansion of Open Banking: Open banking APIs lead to expanding banking ecosystems by accelerating innovation and collaboration. The banking ecosystem focuses now on making consumers' lifestyle better. Open banking makes consumer consent a central part of an open banking strategy that increases emphasis on consumer value prepositions. If the improved value isn't part of the open banking consumer proposition, the customers don't allow sharing their data. Open banking has the potential to enable legacy financial services organizations to build on their existing customer relationships. Banking organizations are the pioneer of the personalized financial services by giving customers choice and control of their data.
Phygital Advances: Internet of things (IoT) is expanding steadily and rapidly. Its recent development is the phygital component. Phygital is the combination of both digital and physical experiences to achieve a specific marketing goal. The phygital technology has the potential to reshape the industry training across multiple sectors. An example is the augmented reality that is used to make the interactions with simulated equipment. Phygital advances are also used in the luxury goods and fashion sectors to bridge the gap between customers who prefer physical and online shopping experience.
AI-driven banking: One of the exciting, innovative trends in 2019 is financial organizations' moving to predictive banking. The banking industry consolidates internal and external data, builds predictive profiles of customers in real time. It enhances consumer experience and tights security and increase efficiency.
Payments: As the payment sector in the banking industry is constantly driven by the technological advances its increasing customers' expectation towards the process of payments. Organizations seek more innovation in the payments to grow customer satisfaction. Payment innovation trends occur in the facets of the internet of things, mobile wallets, cryptocurrencies, and the blockchain. These innovations in payments help to decrease in transaction fees, increase the importance of differentiated user experiences and the application of a vast array of data.
The banking sector becomes more strategically focused and technologically advanced to respond to consumer expectations. A great deal of emphasis should be placed on digitizing core-banking processes.