Unconventional Growth of IoT in Web Development
By CIOAdvisor Apac |
Wednesday, October 16, 2019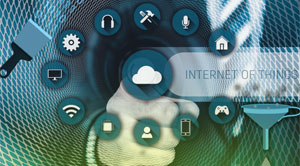 FREMONT, CA: IoT, the revolutionary technology that holds the ability to transmit and hoard data over the internet, exclusive of any human interactions, is used in countless devices. One such regularly used device is the ATM, which is connected to the internet 24/7 and shows tailored information for the customer on the screen.
Perks of IoT: IoT services are widespread now, and business enterprises are interested in providing personalised customer services to satisfy the client and achieve better reviews. It is because of IoT that the companies use a combination of wireless technologies and sensors, not only to control the client's applications but also help them in various matters like healthcare. The current generation is to be considered lucky as they have IoT at their service, which can help them put less effort but get more productivity as well as utilise more time in other creative explorations.
Web development: It uses front and back-end development for uninterrupted data, and the internet network relies upon the web servers for responses as the data collected is stored on the cloud, and the exchange occurs in the presence of user interface. The front-end interface such as cameras and sensors communicates with the user, whereas the back-end only stores the accessible data. After the connection with the IoT device has been made correctly, the web page will appear without any delay on the screen.
Site Optimisation: Site optimisation is undoubtedly the sole way where the companies can stay relevantly connected with the evolving industry on the other hand; web development enterprises should supervise and prepare their developers to optimise the site.
The Coding Dispute: A company should have a proper design or strategy to take care of the changing standards of coding regularly to avoid disputes. A skillful team leader who is well-informed about the coding standards is essential as it can help the entire team to work on it in a better timeframe.
The old method of request investigation by web server has been replaced by the cloud data transmission procedure, which is comparatively swift and efficient. Robust security is a must for the IoT connected devices as they are prone to be hacked; besides, proper power management is also needed as the back-end programs drain the maximum battery.
Check out: Top Web Security Solution Companies