University of Bern and the Netherlands Cancer Institute Use 3D Cell Cultures to Study about Cancer Therapy Resistance
By CIOAdvisor Apac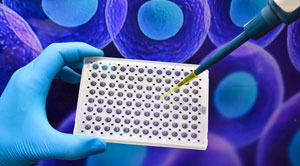 In a significant milestone, an international research team led by the University of Bern and the Netherlands Cancer Institute have developed 3D cell cultures (organoids) in which genes can be specifically changed. Such 3D cell cultures allow the study of genes which cause therapy resistants in breast cancer treatment. The finding is very likely to improve the use of targeted anti-cancer drugs in the future.
Resistance to the anti-cancer drug used is a major cause of the death of the patients suffering from metastatic cancer. In order to cure cancer and minimize the risk of drug resistance, efficient cancer therapies should be used right from the initial stages of the disease. As of now, there is no suitable drug to destroy or minimize cancer drug resistance. In such a scenario, the research team has created 3D cell cultures to investigate the mechanisms of drug resistance in breast cancer cases to improve existing cancer treatment procedures.
To identify the best therapy for an individual patient, the research team is working on identifying whether organoids are useful in elucidating the mechanisms of cancer therapy resistance. For this purpose, the researchers are culturing the tumor cells in a three-dimensional matrix and are complementing the culture medium with special growth factors. In order to find the effect on therapy response, specific genes in these 3D cell cultures can be modified using molecular scissors.
The 3D cell cultures have several advantages when compared to traditional cell cultures as they grow much more efficiently in the Petri dish. They represent the typical cellular heterogeneity of cancer, with which the cell cultures develop, unlike the few selected tumor cells that grow under conventional cell culture environments and do not represent original cancer tumor.