Unveiling the Power of Businesses with Cryptocurrency and Blockchain
By CIOAdvisor Apac |
Friday, January 04, 2019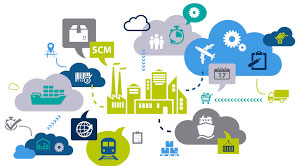 With innovations paving their way into our lives and businesses, industries are looking for new ways to revolutionize their daily operations, enhance sales and improve technological aspects. Cryptocurrency created much hype and had a significant impact on the world of finance. Listed below are the new and future uses of cryptocurrency and blockchain innovation and how can they be optimally utilized by businesses and consumers.
• Data Sharing
Most of the enterprise data go unused, and here blockchain acts as an intermediary for enterprises to store and move this data. This process could aid many industries by reassigning available business-related technology.
• Equity Trading
Blockchain can replace current standard equity trading platforms for stock trading. Blockchain helps in simplifying the process as it assists in settling transactions quickly and eliminates the wait time which investors are likely to see when they sell stocks and seek access to their funds for withdrawal. This process further makes equity trading more accessible for newcomers.
• Loyalty Schemes
According to a report, loyal customers tend to purchase 90 percent more regularly than casual customers. However, this process could be challenging for small and independent retailers to implement. On the one hand Cryptocurrency has eased out things and on the other hand, have also earned loyalty from multiple retailers and the choice of where to spend thereby creating a shared loyalty experience.
• Data Backup
The cloud-storage systems are considered as a go-to-source for data safekeeping but aren't immune to hackers. Here, blockchain can be used as a backup source to resolve this issue
• Money Transfers
The primary advantage of cryptocurrency is to send and receive payments at a low cost and a high-speed. Large money transfers usually involve intermediaries which makes fess much higher especially if it's an international transaction.
• Private Transactions
Privacy-centric digital currencies enable users to make financial transactions, meaning that individuals can transfer money without owing any explanation to the bank authorities regarding the money being sent, the sources of the funds and to whom they are being sent thereby increasing the speed of the process.
• Non-cash remittances
Cryptocurrencies can help individuals to pay on behalf of the other individual. These currencies can be used for mobile top-ups or utility bill payments.
• Supply chain
Businesses can adopt blockchain-based technologies to monitor supply chains and pinpoint efficiencies quickly. And it also locates items in real time, thereby removing the need for a paper trail.