Using Big Data to Improve Customer Experience
By CIOAdvisor Apac |
Friday, November 30, 2018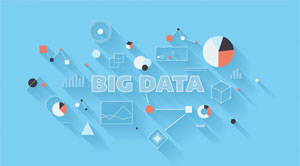 Big Data analytics is one of the buzzwords in the market, finding immense utilization in all sectors of the industry from better agricultural yields to helping the aeronautic engineers in formulating better strategies to innovating customer journeys. Big data plays a vital role in customer relationship building and management, and hence supports firms to understand their customers better as well as generate more revenue. Companies gain deeper insights into customer psychology by using big data and improve their journeys. The obtained insights also uncover hidden correlations that reveal behavior patterns of customers, and the actions companies can take to produce positive outcomes by impacting the behavior. Such an approach of understanding the customer leads to a longer relationship, a higher customer lifetime value, and increased customer retention.
Also, through the analytics reports, big data analytics helps a lot when it comes to fixing specific problems as team experts can quickly find out the exact area where the customers are facing maximum problems. Big data provides behavioral data that is both observable in operations, as well as more predictive of the customer needs than socioeconomic segmentations. This makes it easier for a company to formulate plans to fix the issue under consideration and have a competitive advantage in the context of consumer markets.
Big data not only strengths the customer support system but also enables expert teams to take better care of their customers. As big data empowers companies to stay with their customers throughout their journey, it improves customer experience and increases customer retention.