Video versus Text
By CIOAdvisor Apac |
Friday, November 30, 2018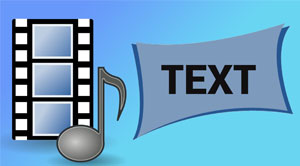 Ever since the Industrial Revolution, technology has progressed beyond anybody's wildest imagination and has continued with this upward trend. The year 2018 in retrospect bears testimony to the fact that videos have replaced texts and graphical images to a great extent and seems more promising. The central ideas portrayed reaches out to the viewers easily and quickly as compared to texts and graphics with the same content.
Viewers are more attracted to live videos as it serves as an omnichannel platform for them to get in touch with the communicator via comments or text messages sent across social media. Enterprises should arrange for something similar as it is feasible and the time consumed to complete the task is much less as compared to the time taken to revert an email. The next year seems promising on these grounds where live streaming will not restrict itself to entertainment. A channel that communicates with the fan base about additional features and updates is the need of the hour. Therefore to grab the attention of the customers, companies must modify their content into videos to keep the customer base going.
Videos have taken over texts, and it is high time that companies look into the matter of advertisements. Most people tend to skip ads and hence the idea or the message that the company tries to convey via advertisements is lost. Companies are compelled to roll back to native advertisement policies to hold on to the customer's attention.
Companies need to upgrade their systems and look at new ways to feed video content to customers. Enterprises must put in efforts to improve their video content, work on dodging ad blockers, and ensure improved privacy controls. In the words of Brian Reed, writer-"Everything is designed. Few things are designed well."