Visteon and its New Cutting-edge Technology
By CIOAdvisor Apac | Tuesday, May 14, 2019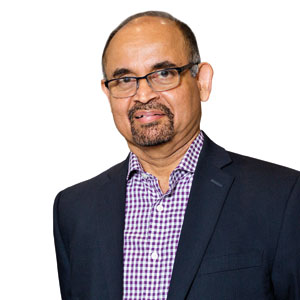 Vijay Nadkarni, Head of Artificial Intelligence
As AI applications seamlessly disrupt the whole technology world, the connected devices play a vital role in the car driving, and one of the pioneers among the providers of the connected car driving solutions is a company named Visteon. The company designs, develops, and produces electronics cockpits for vehicles and connected car solutions that provide drivers and passengers with a rich and linked experience.
"The crux of what we do is in the direction of moving away from conventional technology into next-generation technology"
As a global technology firm, Visteon manufacturers instrument clusters, information displays, head-up screens, audio systems, infotainment, and DriveCoreTM Autonomous Driving Platform cockpit fields. Visteon also supplies the global automotive industry with embedded Multimedia and Smartphone Connectivity Software. Headquartered in the Michigan city of Van Buren, Visteon employs approximately ten thousand people in 18 countries at more than 40 locations. "The crux of what we do is in the direction of moving away from conventional technology into next-generation technology," says, Vijay Nadkarni, Head of Artificial Intelligence, Visteon.
Visteon has now decided to supply its newly introduced Mahindra Marazzo in September 2018 with its hybrid instrument cluster technology and latest infotainment system. A capacitive 7-inch Haptics Touchscreen, CarPlay, native navigation, voice-activated controls, emergency audio call, Android Auto, EcoSense to rank motor patterns, and Bluetooth® are the main features or specifications that offers by this technology solution. With these cutting-edge technologies, Marazzo offers its customers a stylish, spacious and functional driving experience with a shark design-inspired family vehicle, one of the flagship models of Mahindra on the Indian market. The future-oriented digital cockpit design combines a number of high-end technology features and is designed to increase driver safety and awareness.
Check out : Top Artificial Intelligence Companies
A scalable platform for various model variants is the instrument cluster—also provided by Visteon. The high-end variant features a 4.2-inch TFT- based display and include turn-by-turn navigation, personal and service records as well as the driver's key intuitive features. The technology of the Marazzo cockpits is fully developed, manufactured and developed in India. Visteon's technical centers in Chennai and Pune have designed the infotainment and tools cluster, and are being produced in Chennai.
Few more Top Artificial Intelligence Companies (Ecompex, Fifth Dimension, Splunk)