What Customer Engagement Strategies Should Banks Adopt?
By CIOAdvisor Apac |
Monday, February 04, 2019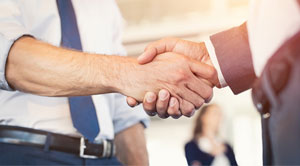 Financial institutions are taking the challenge of customer engagement seriously and striving hard to put effort, time and resources into engaging their current and potential customers. The increasing competition is forcing banks to provide a strong customer base. Personalized offerings are considered one of the best ways of interaction as it helps in communicating better.
1. Sales aren't the only goal
For higher growths, banks must embrace the idea of "Bank of One" which treats each customer as if they were the single customer. Every means of communication by the bank authorities must be relevant. An excessive offering around a product annoys customers and is potentially hazardous, leading to additional borrowings that customers don't require.
Check out APAC CIOAdvisor's Top APAC Blockchain Solution Providers - BitPost, Decentralized Vision, Diginex ,...
2. Reengage the customers
In this era of technological advancement, customers prefer logging into the bank's website or application rather than meeting them in-person. How to reengage the customers? The only way is communication. Banks have to understand their customers and their needs. If the customers are happy with the bank's services, they may naturally turn to banks when they want a mortgage.
3. Convenience and Simplicity
Digitalization supports simplicity and convenience and creates experiences that are appreciated. Traditional banks need to consider their processes as well as the technology to remove the friction that exists between them and the consumer. For this, banks need to strategize their pitching tactics and make the bank available to their customers at their convenience.
4. Power of brand perception
The value any bank delivers is not always apparent as it is tied to the opinion of their brand among the people. There must be something intangible about the feeling the customers get when they associate with the brand that they find valuable and banks need to work to embed those values into their services. They can partner with the fintech banks as well and win customer engagement by association.
More often customers interact with banks to keep a check on their money management issues, check balances, transfer of funds and paying off the bills. Over-delivery of irrelevant proposals annoys customers and incites them to disengage. Therefore, banks need to ensure relevance and authenticity in their communications with the customers; to deliver value that will engage the customers and win their loyalty on an ongoing basis.