What is Holding Back Digital and Crypto Currency?
By CIOAdvisor Apac |
Tuesday, January 08, 2019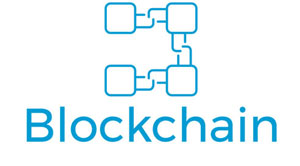 Cryptocurrencies are no unknown to most of the people today especially after agile growth in the value of bitcoin which brought the cryptocurrencies to the limelight. Apart from bitcoin, many other cryptocurrencies are also available in the market which has different values still these currencies are not being embraced by normal people as a substitute of cash and not just cryptocurrency other digital currencies have also not been adopted to a satisfactory extent. The main reason that people hesitate to gravitate towards these is the theft factor, now and then digital currency theft news flash the screens leaving trust issues among the people.
There are still issues with digital currency to be addressed such as transaction charges of 2 to 3 percent which certainly can be overcome when the use of digital payments would be vastly practiced out forcing companies to eliminate these charges. Digital money can be promptly utilized anywhere around the globe with less bother of converting from one currency to other.
In the case of cryptocurrencies, the absence of standardized norms is a major reason behind hesitation. Different currencies have different conventions and potential market which does not let all the cryptocurrencies to work in a streamlined manner. Proper norms are required that would form standardized conventions to which all currencies would adhere. Unlike other digital money, cryptocurrencies are highly volatile their value changes abruptly which makes it highly unreliable. This volatility does not allow the consumers to adopt the currency and bring it into real-world applications.
Another reason that holds back cryptocurrencies is that it still has not reached the local shop owners or even specialized co-ops, they are still not acknowledged with the idea of cryptocurrency. Few of those who have the idea of the digital currency are hesitant to accept it because of the reasons mentioned above.
The digital currencies, especially cryptocurrencies have a long path to cover before they are used in their full-fledged manner. Also, they need to overcome from the drawbacks they hold and ultimately proper awareness and regulations are a need for the vast implementation of digital currency, ranging from high-end purchase to normal day to day purchase.