What is the Right Approach for Application Security Testing?
By CIOAdvisor Apac |
Wednesday, November 20, 2019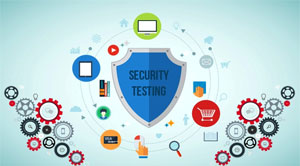 Application security is no longer optional. With an increasing number of companies welcoming the idea of developing their own apps, the risks and vulnerabilities associated with it have also increased.
Fremont, CA: Security testing is performed to find vulnerabilities or weaknesses in software applications. Tech giants and retailers have faced the breaches of systems which is a testament to the importance of security testing. The key motive of application security testing is to reveal flaws in security mechanisms and determine whether its data and resources are protected from potential intruders. With the increase in online transactions, application security testing has become one of the most critical areas of testing. Security testing has attributes such as authentication, confidentiality, authorization, integrity, availability, resilience, and non-repudiation.
Web application security testing identifies and addresses vulnerabilities to prevent customers from losing interest in a brand or an app, website downtime, time loss and expenditures in recovering from damage, reducing costs associated with securing web applications against future attacks, cut down legal implications and fees for having lax security measures in place.
The first approach an organization should take while preparing and planning for application security testing is to understand the business requirements, security goals, and objectives. The test planning should be aligned with the organization's plans to achieve PCI compliance. Further, the developer must understand and analyze the requirements of the application under test. Once the analysis is complete, the next step is to collect the system setup information such as OS, hardware, technology, and classify vulnerabilities and security risks.
Based on the requirement analysis and collection of system setup information, the developer must prepare a threat profile. The test plan should depend upon the security risks, vulnerabilities, and identified threats. After identifying, prepare a traceability matrix. Utilizing the tool execute all security test cases can be dealt with faster and in a reliable way.
Once the tools and solutions are identified, prepare the security test case document. Next, perform the security test case execution, retest the fixed defects, and execute the regression test cases. Finally, prepare a detailed report of security testing containing vulnerabilities, threats, detailing risks and still open issues, and more. Security testing has a solid relationship with the quality of the software, and the most effective way to achieve secure software is to enhance development, deployment, and sustainment principles and practices.
Check This Out: Top Software Testing solution companies in APAC