What the Governments Should Know About Mobile Trends in the APAC Region
By CIOAdvisor Apac |
Tuesday, September 03, 2019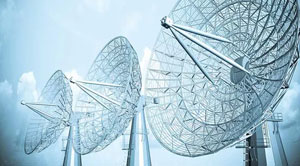 Increasing smartphone acceptance rates has made the APAC region one of the biggest mobile markets across the world. Also, driven primarily by productivity gains, the APAC economic contribution of mobility would increase by about $350 billion through 2023. The government has a crucial role to play to further speed up the process.
FREMONT, CA: Consumption of mobile data in the APAC region is sure to grow four-fold by 2024 owing to skyrocketing rise in the availability of affordable high-speed networks and smartphone adoption.
It is expected that by the year 2023, the APAC region is all set to surpass $1.9 trillion. Countries included in the APAC sector continue to leverage benefits through enhanced productivity and efficiency through the rise of the mobile industry.
Check This Out: Top Networking Companies
Considering this, there is a never-before need for the governing bodies in the APAC region to develop policies that support and speed up the process of the ongoing affinity towards a prominently mobile society.
The rapidly evolving APAC region with respect to digitalization highlights the requirement for the governing bodies to adopt new approaches towards policy development in view of the latest developments. All in all, a more inclusive government is a must for the society which is significantly on a path towards becoming completely mobile. To be specific, to increase the possibilities of a mobile-enabled and improved digital society, it is vital for government bodies to stick to a cross-sectorial approach towards policy setting.
Also, as the diversity and size of the region differ heavily, the APAC nations are at various stages of digitalization. As a result, the policy frameworks initiated by the governments towards a digital society vary as different countries have to address their own unique challenges.
The 5G Networks and Government Policies
As an example, let's consider what is happening with the 5G networks across the region. In some countries, 5G is all set to become a reality by the end of 2019. The countries which are most likely to be the big players with respect to the 5G networks include South Korea, Japan, and Australia. In these countries, while implementing or altering existing policies for reaping the advantages of a mobile society, the governing bodies have options to choose from. They can actively shape a constructive business environment, which permits mobile operators to roll out 5G in a much faster way easily and more broadly. Spectrum allocation would be the top priority for the governments here. The other option is to wait until the 5G deployment can be in sync with the regulatory conditions. Here, no alterations to present policies would be made, and lack of new policies will be significant. However, by doing so, governments will be responsible for holding back the digital growth in the concerned region.
In another scenario, where the 5G is a long-term technology, what government bodies should focus on is decisive components, including payments and identity. Governments will have to make sure that they are constantly expanding policies, which are modernized and pertinent, and which also foster faith in the digital environment.
A top priority for the governing bodies in the APAC region is about allocating enough spectrums for the 5G. As compared to previous mobile generations, the 5G needs bigger contiguous spectrum blocks for achieving its potential. Each operator requires access to about 80 to 100 MHz worth contiguous spectrum within middle range radio frequencies and a waveband millimeter of 1GHz.
At times, highly complex processes involved in the planning of technology implementation can end up delaying 5G networks significantly in the APAC region. It is due to the fact that 5G implementation requires a highly dense distribution of base stations, advanced antenna systems, and small cells. In light of this, governing bodies should adopt a national code with respect to new sites for mobiles. There should also be enough focus on modifying existing sites, which would already have been implemented by the local authorities.
Small cells which can meet predefined criteria due to their less visual impact must be allowed with less administrative burden. Also, these small cells should be exempted from planning requirements. Governments also need to facilitate increased access for operators to the public sector sites for deploying network equipment, thereby making street furniture and buildings more accessible to mobile operators.
It is certain that relying on 5G, the APAC region's economy will continue to benefit from over 890 billion dollars within a span of the upcoming 15 years or so. In addition, key sectors such as professional services, manufacturing, and financial services would also receive benefits from the ongoing adaptation of 5G networks.
Why Data Privacy Frameworks Are Crucial?
Governments should also arrive at data privacy frameworks and converge them with the progress of evolution to enable a seamless flow of data along with maintaining a high level of protection.
Data privacy frameworks which safeguard citizen's data along with a national digital identification system set the foundation of trust. Mobile operators, as a trusted party, are capable of providing convenience, security, and privacy through identity management in the current digital scenario in the APAC region. Further, these privacy frameworks should be developed in such a way that they are able to permit data to flow continuously across borders in ways which support innovation and trade.
Public administrators in general function in silos. As a result, they tend to arrive at sector-specific policies. However, for providing high-end mobile digital services, collaboration across various sectors such as agriculture, health, energy, and automation is required. Policymakers in the APAC region shoulder the responsibility of facilitating a highly consolidated and developed market through policies that are pertinent with the contemporary digital economy. Continuous market analysis based on the market definitions, which are progressive, should be the foundation for intervention.
Consolidation across sectors has been found to result in increased investments, contrary to widespread speculation that such consolidation may lead to fewer investments flowing in.
Next, regulatory sandboxes which create a favorable scenario for private enterprises to experiment in terms of innovative technologies are something that the government would consider important as far as the APAC region goes.
Sandbox is a term which indicates a mechanism for arriving at regulations which keeps pace with innovation and the latest advancements.
For instance, a regulatory sandbox, which permits personal data to be traversed across countries within a highly controlled environment, will empower internet players, mobile operators, and startups to develop innovative services and products that will boost the development of digital economy throughout the region.
In the APAC region, the need for stronger collaboration is evident between industries and government more than before with respect to the planning of spectrum releases, namely, the use of spectrum outlooks or spectrum roadmaps. Such consultative processes are effective in ensuring the spectrum supply meets the demand in a timely manner. Also, it can enable mobile infrastructure investment and planning in sync with realistic timelines. As a result, the government can look forward to receiving more benefits in their attempts towards connectivity objects.
Authorities in the APAC region should also avoid using mobile services spectrum licensing as a means for fiscal returns. On the contrary, there should be more focus on bringing down barriers concerning investments in mobile infrastructure. This would contribute to long-term economic benefits for the nation instead of looking for short-term fiscal gains.
Also, authorities might not deviate from leveraging exclusive licenses as a strategy for enabling more spectrum access. It would be impossible for operators to justify the long-term investment, usually required by mobile networks without assurance on exclusive availability of specific bands.
Few Top Networking Companies: Communications Design & Management (CDM), Ectivise Solutions, Net One Systems