Why Agile Management Techniques Assume Significance for CIOs?
By CIOAdvisor Apac |
Wednesday, October 23, 2019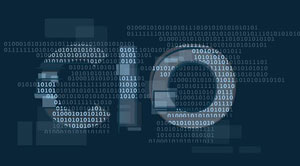 The conventional rules are no longer applicable to contemporary CIOs. The present-day CIOs have to adopt innovative approaches towards the way businesses run.
Fremont, CA: Digital technology continues to transform industries and has become an integral part of the business world. Ongoing digitalization has become a priority, and consequently, the role of CIOs is also evolving in importance and functionality.
Given these challenges in the role of CIOs, the leading team has to rethink their professional and personal skills to tackle today's improved business environments and new demands. Incorporating agile management tasks is one of the most critical changes.
Conventionally, CIOs were entitled to the responsibility of managing traditional IT tasks. In the recent past, CIOs were undertaking long-term projects, which were highly dependent. However, the current technological world requires faster methods, thoughts and tasks. As a result, it turns critical to be agile to ensure faster and efficient delivery of projects. Currently, there is a preference for smaller and autonomous projects, which can deliver rapid value.
Contemporary CIOs have to oversee the stability and efficiency of the current IT infrastructure. Also, day-to-day functional tasks, including networking infrastructure, business applications, computing platforms, and tools for productivity and collaboration have become critical responsibilities of the CIO.
Advancements regarding high-end technological evolution can take place at an accelerated pace, and it is the CIOs responsibility to constantly analyze future-oriented infrastructure alternatives, including different cloud platforms and the serverless computing.
The current computing landscape is international, continuously connected and virtually leading to new challenges for the CIO. Being at the core of technological innovations, CIOs have to encounter new challenges and paradigms. CIOs have to be at the core of the business and bring down expenses, enhance security and performance.
Due to these additional tasks, CIOs are forced to spend more time on the strategic way of planning things over conventional operational duties, and the aim is to arrive at an agile and faster way of carrying out duties.
Check This Out: Top IT Infrastructure Companies