Why China's Huawei Could Have been a Wise Option for Australia?
By CIOAdvisor Apac |
Thursday, October 10, 2019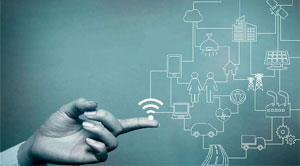 China's Huawei has been banned in Australia besides ZTE, another telecom giant. Could it have been different?
Fremont, CA: Australia is among those countries that has banned China's Huawei. Here is a look at some of the factors that could have made 5G beneficial to the Australian continent.
5G is still in its infancy stages in the Australian continent. A complete deployment appears to be a few years away. However, 5G is being discussed heavily and is eagerly awaited. 5G's scope is expanding beyond telecom to other sectors, including m2m communications, smart cities, internet of things and industrial automation, etc. to name a few.
Experts agree that various factors are involved, while 5G's benefits are utilized totally. One of the crucial factors is the radio spectrum. The radio spectrum refers to a critical but limited resource, which is fundamental in establishing communications from space to earth.
Huawei's 5G is developed for the mid-band spectrums that are available for commercialized uses across countries such as Australia. It appears that using mid-band solutions would be the best approach to cover maximum 5G networks through high-band technology to extend coverage free of cost in heavily populated areas.
The 5G base stations from Huawei is only about 1/3rd of the size as far as its 4G equivalents are concerned. Further, it weighs around 20 kgs and comes with an easy installation process. Also, compared to its counterparts, the Huawei 5G is about 18 months ahead of its counterparts at least. This could have a beneficial factor for the nation. Now, in the absence of China's Huawei, Australia may have to invest huge money in other base stations besides the necessary infrastructure. Also, it is necessary to wait for years to develop a completely functional 5G system.