Why the DevOps and Security Collaboration is So Crucial?
By CIOAdvisor Apac |
Thursday, August 22, 2019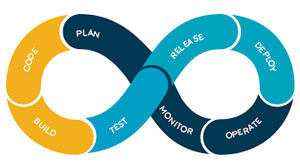 DevOps have revolutionized the way businesses meet the ever-growing consumer demands, without sacrificing on productivity. However, this still comes at a price when DevOps and security are not working together. Both the teams often struggle to align their department and maintain a balance between keeping the system secure and introducing new applications to sustain customer interest. Both sides need to understand other's intentions and responsibilities.
It is a myth that DevOps teams choose to neglect the security parameter, but in reality, they are always keen to know that if their applications and environment are secured but at the same time they don't want security to get in the way of them quickly delivering valuable services and new products to its users.
Can the integration of DevOps and security be done in a way that it embraces each other's contribution and work in collaboration? Let's see how
• Automation is the key
Enterprises are always cautious concerning their reputation and financial consequences. Therefore, DevOps teams must be able to define their strategies regarding how will they secure and protect the multiple projects and production environment without hampering the name of the organization. Automating security allows DevOps teams to follow the company security policies flexibly.
Check out Top DevOps Consulting/Services Companies
DevOps teams are aware of the automated tools in the daily operations and communications, and they are likely to accept or switch to a
security solution
that integrates well with their existing processes. Automation is known for creating reliable, effective and connected DevSecOps teams.
• Establish shared responsibility
To successfully embed security into the DevOps system, security teams and developers have to come together and establish a relationship wherein they work together and share duties. Organizations can also assign security personnel in each development team. This individual can function as a crucial link amid the two departments thereby improving the communication process that favors everyone's mutual interests.
• Embrace the amalgamation
The teams come into the way of each other, but this doesn't mean that there is some conflict; instead, it is because of the business needs. If both the teams work together they can be a part of a secure, profitable and innovative organization; one has to accept that collaboration is a necessity. An automated security solution can be deployed to improve the efficiency and outcomes of both the departments or for that matter the entire organization.