Will a Decentralized Approach Help Crypto and Blockchain?
By CIOAdvisor Apac |
Wednesday, January 16, 2019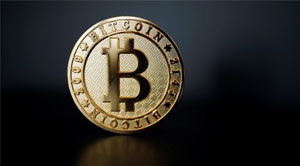 Crypto and blockchain are still gaining momentum in the market. Banks don't trust permissionless system such as Bitcoin or Ethereum to handle anti-money laundering (AML) and know your customer (KYC) data. Bitcoin gained popularity because it was the first decentralized cryptocurrency. In ten years, it has never been hacked. However, blockchain has pitfalls.
The Blocksize debate and subsequent forks of the network come with drawbacks such as limited utility, namely scalability, a mining arms race, and a high degree of energy inefficiency. Ethereum has similar challenges. A significant upgrade to the network is difficult because the distributed nature of both the platforms. These challenges raise the concern of complete decentralization or centralization to a certain degree. This debate is important because many investors and exchange operators are seeking a decentralized approach mostly for ideological reasons. A decentralized approach will lead to higher transaction fees, limited trading pairs, and higher latency. To understand these issues, the nature of decentralization needs to be understood.
Geoffrey Moore's book Crossing the Chasm covers Roger's bell curve which focuses on the useful model for forecasting the adoption of a given technology. In the adoption of every technology, there are the early majority, late majority, and laggards. The groups of early adopters don't worry about the limited performance of the software, bugs and certain challenges in functionality. In crypto market, early adopters and innovators are willing to lose their private keys and crypto assets, losing their identity or even starting over.
The early majority is slightly different than early adopters. The early majority consists of pragmatists concerned with reliability and quality of the product. They are not patient with the shortcomings of the technology especially if they face a financial loss. In the crypto scenario, users want the ability to recover their stolen data and reverse a wrong transaction. Even more than that, users need support when they run into an issue. Developers need to focus on solving real challenges for users and stop focusing on pure decentralization. If centralization can help address issues like trusted execution environments, the throughput of a payment system, or facilitate the transmission of regulated data, it should be embraced.
Getting clarity on this issue will provide elucidation on the use cases for certain crypto assets. It will help in breaking the ice for new investors in the space, valuation models, and adoption of blockchain-based programs and applications.