5 Reasons Why a Company Needs a Data Scientist
By CIOAdvisor Apac |
Friday, November 30, 2018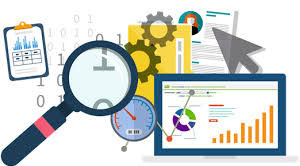 Data without uniformity is useless. Data scientists can convert random data into actionable insights. Enterprises are using Big Data to increase its value, designing their business goals and making informed decisions. It is clear that companies need data scientists who can understand data and process it effectively.
Importance of Data Scientists
Data Scientists are mainly trained in computer science, statistics and mathematics and their expertise can be used in data visualization, information management and data mining. But, in modern days it is essential for them to have some knowledge in infrastructure design, cloud computing, and data warehousing.
• Data scientists are trained to identify unusual data as they create path, network and statistical big data methodologies to predict models. They use them to create an alert.
• Relevant product can be delivered timely without compromising the quality. Organizations can find the demographics and the location of the sales of their product. This means they can deliver the right product at the right time.
• With the help of data scientists, sales and marketing teams can easily understand their customers on a granular level and deliver the most personalized product can be delivered.
5 Reasons Why a Company Needs a Data Scientist
1) Better goal setting
Data scientists can easily prescribe or recommend certain actions after analyzing and exploring organizational data. The performance and profitability of the organization can be improved and customer engagement can be enhanced.
2) Guiding Company Staff
Data scientists are responsible for training and guiding the staff members to use the organization's analytic product so that they can use the system to take appropriate action. The motive behind this is to train the staff to get better with the product and address business challenges with proper knowledge.
3) Identifying Opportunities
With the help of organizational staff, data scientists get to know about the current processes and assumptions. They try to figure out how they will develop additional methods and advanced algorithms to improve the product. Organizations are all about such guided product development path.
4) Improved Decision Making
Data models can be created with the help of existing organizational data. A number of potential actions can be taken with the help of data analytics. The models created by using organizational data can help firms in making business outcomes effective.
5) Identifying the Target Audience
Target audiences and their behavior can be determined with the help of data scientists as they can use the existing data like information of audience and their demographic information and combine with other statistics to produce meaningful and useful information. As a result, the target audience can be defined.