5G In Australia: What to Expect?
By CIOAdvisor Apac |
Monday, October 07, 2019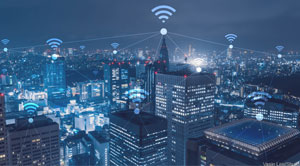 5G in Australia is already a reality in 2019, with total availability expected by 2020 or beyond. With the latest connectivity networks beginning to spread in the Australian continent, it is time to take a look at how the region has responded to this day.
Fremont, CA: 5G is the upgrade of 4G, which facilitates considerably higher connectivity speeds of about 1GBPS. 5G functions in radio waves similar to 4G, but at a much advanced frequency that can range between 1GHz and 300 GHz.
Despite the complete roll-out appearing to be years away, Australia's mobile networks are undergoing considerable upgrades to be 5G-compliant.
Check This Out: Top Telecom Companies
There are presently only about three 5G-compliant handsets that are available for consumers. Among these, only two are available for outright purchase. The most reasonable one among them being the Oppo Reno 5G, others are Samsung Galaxy S10 5G and LG V50 ThinQ. Huawei has announced 5G handsets for the region besides these three. However, it is yet to be available in the market.
Also, there are speculations that Apple is planning a new version of the iPhone that is 5G-ready for the region.
The Health Concerns
Several protest groups have formed across Australia in the recent past warning about probable health dangers that could arise through 5G. The most impending concern was the probable impact, which the new millimeter wave technology may have on the 5G users.
This fear was prevalent across the world and is not restricted to the region. However, such claims were soon found to be baseless.
Such concerns were diminished by the WHO, which stated that no evidence could be found that says exposure to low-range electromagnetic fields can be harmful, in any way for human health.
What Can We See In the Immediate Future?
In the initial days of its roll-out, the 5G is likely to function in a lower range, like 3.6 GHz. However, post the initial stage, telecom enterprises will be resorting to higher bands, which will facilitate a service through the millimeter wave.
The networks would be considering the licenses sold by the government at auctions for using higher bands soon after the 5G becomes wide-spread in the country.
As of today, 3G will continue its presence in the continent as a fallback, though 4G remains the standard. Also, 5G will be deployed along with 4G until the complete takeover happens, and legacy networks are deactivated.
As per OpenSignal, a market analysis site, the current 5G speed is even lesser than the speeds associated with 4G. This may persist until higher bands are sought, and a complete roll-out takes place. Also, the current 5G, though not much influential, will impart functions similar to 4G only.
As the 5G networks become available, people will be trying to leverage the benefits of ultra-fast connectivity through new technologies and applications. 4G had been instrumental in enabling users to leverage technologies such as Snapchat. Access to similar or more technologies is expected through 5G.
According to Telsyte, an analyst firm, Australian customers will be adopting 5G handsets faster than their 4G counterparts. One reason for this is that 5G handsets will be available more than the 4G handsets were. Also, the 5G comes at an increased cost. Australian telecom firms haven't made 5G the standard yet and may incur more money. Another research by Telstyle informs that merely one in about four mobile network customers will be paying about $5 to $10 more for 5G. This may be another roadblock towards the active implementation of 5G.
The first Australian 5G networks are being developed using the mid-band sub 6 frequencies. Further, the Australian communication providers would be capable of bidding for access to the mmWave spectrum. However, this may be possible only towards mid-year. Later, they can have access to different spectrums that will be won by them towards 2020. What this implies is that Australian customers may have to wait for mmWave 5G connectivity until say, about 2021.
The Critical Benefits
The critical advantages of 5G include lower latency, automation, and simultaneous connections besides the faster network speeds.
Latency is basically the time taken by the requested piece of information to be available from the phone to the internet and vice versa. As the nation goes beyond 4G, the expected latency is about 1 millisecond. With 4G, this was around 60 milliseconds.
The lower latency is what is expected to make 5G an integral part of future-oriented technologies, including autonomous vehicles. This applies to the whole world, besides the Australian continent.
The other, benefit through 5G is automation, especially in the farming and mining industries. M2M communications and remote controlling of farming equipment and irrigation needs network speeds that only networks like 5G can impart.
Through 5G, it would be easier and more effective to enable simultaneous network connection. This aspect of 5G is going to be critical in facilitating new developments across connected machinery, autonomous cars, and IoT.
NBN and 5G
The NBN or the National Broadband Network is a national wholesale data network available in Australia. The NBN Network comprises of radio and wired communication components operated by the NBN Co Ltd. As 5G gets ready for total roll-out, many think that 5G may ultimately replace the NBN.
However, experts confirm otherwise. 5G, in the current status or even after a few years of its deployment, will still be a long way from being ubiquitous or imposing any major threat to fixed-line ones that are used for businesses and domestic purpose. Both the technologies may co-exist, and 5G may be a highly viable alternative to the NBN, in some cases.
However, it is for certain that 5G in Australia will not replace the requirement for NBN, anytime sooner. While 5G networks may bring several perks associated with fixed-line connections, data on 5G may cost more during the initial days, at least.
Few Top Telecom Companies: AFL, CelPlan Technologies, G2K Labs