A New Wave of Machine Learning Research
By CIOAdvisor Apac |
Tuesday, December 11, 2018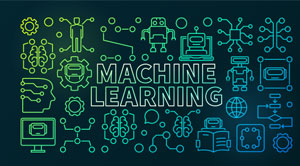 With proponents in every industry considering its potential, AI or machine learning seems to bring huge transformations in marketing. However, it is now behind some of the greatest automation in technologies that are driving new industries such as autonomous vehicles. But the question is, what can marketers do to reap the benefits? Almost every company today believes that it knows about how companies can leverage machine learning (ML). In most of the cases, this is to make their product sound more excited. But, the fact is that many of the start-up companies do not have enough resources to leverage machine learning in a way that might add to their value proposition. The reason behind why machine learning is in pitch decks of many start-up companies is that it seriously has ramifications for few business models.
On the other hand, many startups are curious about AI as it is new. However, the critical aspect of machine learning is that it tends to lead to a winner-takes-all dynamic. Some companies race to monetize machine learning that focuses on teaching robots to behave more like humans to leverage AI and smart machines.
As the customers online shopping preferences have increased, the chances of hacking have also increased. PayPal is using a machine learning tool to look after the fraudulent transactions and to help isolate these from legitimate transactions. Machine learning examines specific features in a data set and builds the models that provide the basis for viewing every transaction for certain signs which could be fraudulent activity. Ultimately, this helps to stop the fraudulent before the transaction is performed. Machine learning improves the shopping experience; Amazon is the first online shopping company to introduce an algorithm for improving product recommendations. By leveraging predictive analytics and machine learning, brands can look beyond what a customer is searching for and what the customer likely wants. Amazon has improved its own product recommendation processes with artificial neural networks machine learning algorithm which helps the retailers to raise revenues by just populating the product recommendation pages.
Machine learning is bringing a massive transformation in the way the businesses operate. This provides valuable insights into the marketplace and estimates the outcomes of the campaigns. It is easy to predict the future trading decisions through machine learning algorithms. There is a high need today to embrace machine learning and avoid falling behind in the competition.