Addressing Business Needs with Data Analytics
By CIOAdvisor Apac |
Friday, January 25, 2019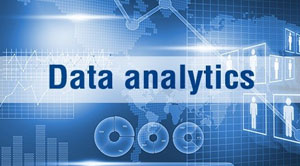 Business analytics includes approaches and technologies that organizations can use to acquire and explore data within their enterprises in order to gain new, data-driven insights to improve business planning and boost decision-making. In the broadest sense, analytics applies to all technology-enabled difficult activities; this involves using predictive analysis and modeling to determine trends, to figure out why an event occurs and to predict how the business will develop in the future.
All organizations want to learn about their customers. They can discover even the smallest details, from demographics to historical interactions with the company, using contemporary analytics. They need to gain market insights by combining data from marketing companies, customer reviews, and sales reports to decide when to release products or make new marketing campaigns. To detect new market opportunities, a business can use various communication channels like social media, email, and websites. The internet has user-related information and can be used to create tailor-made offers that perfectly match every prospect's needs. This will allow an enterprise to send personalized offers to customers based on their previous purchases. Predictive analytics helps to figure out the customer requirements and solve their problems before they can approach for the assistance. This will enhance customer service and helps to retain loyal customers. Data analytics also helps businesses analyze product or services, eliminate the features that are not useful based on customers feedback.
Big data-enabled companies—especially financial organizations—need to improve security systems and eliminate many previously hidden security threats and risks. It doesn't guarantee a 100 percent safe online business, but it can surely cut the fraud activities to a large extent. In companies, HR departments use state-of-the-art analytics that helps to monitor employees activities during working hours. This helps to optimize workflow and makes the entire organization more productive. With adding new analytical models to the organizations, they can keep track of the other competitive companies and see how they react to new market changes. Data analytics is the way to make accurate and data-driven decisions that can help organizations maintain the highest level of long-term business performance. With big data and big data analytics, they can ensure that they stay competitive in their respective markets.