Adopt these four KPI analyses to Improve Business value
By CIOAdvisor Apac |
Friday, January 04, 2019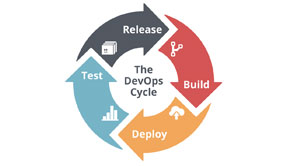 Achieving an economic benefit isn't a simple task. To measure success one needs to establish a few baseline metrics and KPI's before implementing any changes Theses metrics are established for an organization's individuals, their processes and their technology which further states that one has made their organization economically beneficial. Here are four KPI analyses that help DevOps teams to get a handle on big data.
1. Prevents over-measuring: If an organization is unaware of what they are looking for then more data won't be useful for them. Some organizations gather data in the hope that a variety of data would uncover something different. Once the organization's key performance indicators (KPI) is discovered and thoroughly analyzed then they must stop exploring and start exploiting that data. It is essential to strictly monitor the KPI's directly to fetch out more from the business.
2. Minimizes bloating: In a computational environment, the most challenging task is moving data. But this doesn't mean that one can run any random stuff as it can affect the processor, network and storage bandwidth. Even if there is cost-effective storage available, unnecessary data would mean a bloated infrastructure and decreased efficiency. KPI analysis monitors a minimum spanning of data sources.
3. Raw Big Data: Being too close to big data which is raw is extremely dangerous. Off-the-shelf analytics tools often carry a lot of non-KPI variables with them. Cloud-based martech tools are some of the biggest offenders; they are mostly showing off how many ways they can expose their underlying data. Avoiding the temptation to wallow through interesting but ultimately irrelevant data saves precious brain cells. Customize reports and optimize dashboards around your KPIs.
4. De-obfuscate conversations: Everyone in the organization must focus on only one KPI. Presentations should be more focused and should not dazzle the audience with meaningless charts and graphs. One must trust their KPI and focus all organizational conversation to those.