Adopting Cloud-Based Business Process Management? Here a Sneak Peek!
By CIOAdvisor Apac |
Wednesday, September 04, 2019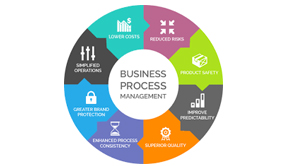 Business Process Management (BPM) is moving towards the cloud to transform traditional on-premise operations into optimized processing systems.
FREMONT, CA: Companies are increasingly leveraging cloud-based BPM, which offers many features that the legacy systems lack; mobility features, security features, and maintenance features could be some of them. The highlights of cloud BPM are convenience and speed. Technological advancements have given businesses a chance of rapid growth. With the direct impact of growth and competition, management potentialities face a critical demand. If companies make use of the right tools at the right time in the right way, they can surpass their growth expectations effortlessly.
The transition from legacy to cloud BPM needs to be a smooth one as abrupt changes might lead to losses, inefficiency, and wastage. During this migration, training of the employees becomes a crucial aspect. Companies should train the teams continuously and comprehensively so that they acquire a good understanding of the processes. Gradually adopting cloud-native services help streamline the process, and minimize revenue losses and confusion.
As companies gear up to renovate their BPM, the data in the legacy system should not be overlooked entirely. Some companies prefer to leave all systems behind while adopting a new one while some companies carry forward their basic processes. Both the approaches are good enough, but valuable data from the legacy system should ideally be backed up and saved safely. Data is a vital asset, and businesses make the most out of it.
Developing business process in tune with technology creates an ecosystem of good growth. Businesses that update themselves are always ahead in the competition.