Adopting Crypto Currency Today: Barrier or Opportunity?
By CIOAdvisor Apac |
Friday, March 29, 2019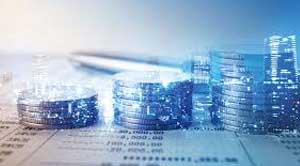 Bitcoin turned a decade old on October 31, 2018. From the advent of cryptocurrency, it's been widely fascinated and speculated, but it was also criticized for its erratic attributes. Bitcoins gave rise to many cryptocurrencies which intrigued many investors and tech enthusiasts. Although the future of cryptocurrencies is unsure, there are a few companies seeking VC from investors to take advantage of cryptocurrency.
JP Morgan Chase, one of the largest financial firms, shied away from Bitcoin stating that it could be a scam. Companies in lower level have attempted to raise funds from investors who are clueless about the investment that is made, believing only in the instant profit that it assures. High instability is noted in bitcoins like the currency reached almost $20,000 in value and fell to a mere $6000; such incidents create a sense of disapproval to the investors. Lack of knowledge about cryptocurrency and its working makes it difficult for the user to predict the rise and fall of value. Many cryptocurrencies are produced to scam investors, and when the currency dies, the investor has to bear the losses. Mainstream adoption of cryptocurrency is delayed because of the slow transaction process; bitcoin miners can do only three to seven transactions per second which blocks its potential for regular use.
Lack of regulations makes it difficult for new investors to believe in the system. Some regulation is expected to make the currency more ethical and to improve the market stability of the currency. Few countries have made regulations for safer use, but many countries have either banned or shown no interest in cryptocurrency. It is hard to make any transaction without compromising with the value of the currency. Practical solutions are expected to solve the drawbacks of cryptocurrencies. A global regulatory framework can be set up to protect the interests of buyers. A new development in blockchain is expected to solve the vulnerability issue in cryptocurrencies. Cryptocurrencies are predicted to revolutionize various market segments. Adoption of crypto requires cautiousness, and business leaders must be fully informed about the attributes of the currencies.