Advances with AI in Hospital Collaborative
By CIOAdvisor Apac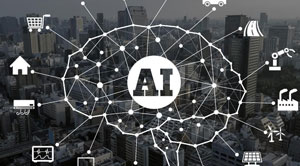 The introduction of AI in healthcare can have life-saving consequences. The MGH & BWH Centre for Clinical Data Science, a collaboration of Mass General Hospital (MGH) and Brigham and Women's Hospital (BWH) in Boston-based, is creating, promoting and commercializing AI to meet healthcare requirements. This includes:
• Bringing Data Power to Desktop: The DGX Station, a portable workstation form factor powered by 4 Tesla V100 GPUs. Owing to its compact form factor and computing power, it is ideal for computationally intensive processes like data analytics, AI, and machine learning.
• Improving Radiologist Efficiency: Tenenholtz is a group developing AI-based models for radiology, which integrates them into the clinical model of radiologists. By licensing successful models to external partners or commercialized gradually, these can be used globally. The center also tries to prove that AI-based models are faster and more efficient than manual ones.
• Accelerating AI training using GAN: The generative adversarial network (GAN) is a class of AI algorithms used in unsupervised machine learning. The DGX Station is implementing a project for a brain GAN for MRIs. The GAN generator creates synthetic MRI images while the discriminator evaluates them. The ultimate goal is to train the systems in parallel to increase efficiency and augment the tumor segmentation algorithm training set.
• Enhanced AI Research due to Turnkey Nature of DGX Station: DGX stations make data transfer faster. The preconfigured and optimized systems are also highly beneficial in that it does not require constant updates even in the face of rapidly advancing technology. The age of AI looks especially lucrative for those who use specialized hardware with optimized software.