Advancing Capabilities of Self-driving Cars with Blockchain
By CIOAdvisor Apac |
Friday, January 25, 2019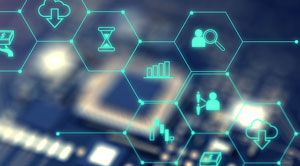 By succeeding in various industries, blockchain has proved its potential to provide vast advantages. The blockchain brings together enormous amounts of data safely and records all the behavior that makes life easier for the end user. The automotive blockchain system will help users unlock cars, travel data, lease vehicles, and pay for financial transactions. The automotive industry embraces cryptocurrency warmly. The use of cryptocurrency in automation promotes openness and reduces operating of the auto trade.
Autonomous blockchain cars enable cars to communicate with one another. Driverless cars can share information on traffic conditions, road conditions and environmental data. The development of the reliability and safety of autonomous vehicles is one of the biggest challenges in the automotive industry for blockchain. Moreover, blockchain could improve the feasibility and usability of autonomous vehicles considerably.
Check Out This : Top 10 APAC Blockchain Solution Providers ( BitPost, Decentralized Vision, Diginex )
Network breakdown in one of the biggest issues in cars. Even the network being disconnected for a moment can make autonomous vehicles to meet with accidents. In order to overcome this problem, AI is implemented in self-driving cars to provide a safe and continuous network connection. Blockchain technology acts as a contender here where it provides a safe, continuous network to keep an autonomous car moving.
Blockchain's transparent and decentralized ledger concept in which data can be securely verified and stored could help driverless cars to verify the accuracy of the data. It is collected from the environment so that the possibility for error is minimal.
Investing in self-driving cars has many advantages. The autonomous cars reduce the users' time in driving which they can utilize in some other work. Also, because of its automation, the possibility of accidents is completely reduced saving lives of people.
Auto-driving cars will be as common as elevators in the future. Industry experts say that technology will revolutionize the future of transport. By 2020, almost 10 million cars with self-driving characteristics will be on the road, says BI Intelligence, a leading market research company. It is well understood that self-driving cars are far safer and more beneficial.