AI and Machine Learning Create Excellent E-Commerce Experiences
By CIOAdvisor Apac |
Friday, November 30, 2018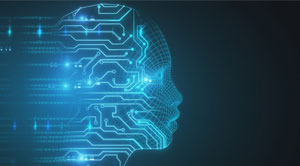 In today's competitive e-commerce market, it is essential to create an excellent customer experience. Doing this is challenging, but it is achievable by understanding your target audience, segmenting the audience and understanding the needs of every segment. Understanding the target audience and sending the right message to the right person at the right time can drive conversions. After tackling the first challenge, the second challenge is to provide an excellent customer experience in tandem with the first challenge.
AI is the best way to offer a genuinely one-to-one customer experience. A study conducted by Garter states that by 2020, 85 percent of the customers will interact without any human contact. Here is how AI will help in creating top-notch customer experience:
AI Bots
Customers want instant results when they search for a product, and after they have made the purchase, they might have some post-purchase issues or need some information on assembly or installation. With so many post-purchase affairs, call center agents will fall short to solve problems with delays and errors.
Chatbots can impersonate human interactions and provide personalized responses round the clock. TO be able to reduce costs and improve customer experience, AI chatbots are the precisely what e-commerce industry needs.
This is how it works. When a bot gets a query, the bot goes through the database, matches the results with the data available and presents the customer with the perfect fit for the question. Additionally, bots can handle payment proceedings, shopping cart management, and shipping as well.
Visual Search
Visual search is one of the most exciting and practical technologies. With the help of a smartphone, customers can take a picture of the product and find the exact item they are searching. Customers can also find alternatives for the product. The e-commerce site takes the picture and makes product recommendation. As per a report, 52 percent of the customers have trouble finding the exact product and 68 percent customers are willing to try out alternatives. So, image search can help customers find new brands and significantly expand their purchase possibilities.
Personalization of Customer Experience
Every customer that lands on a website creates a lot of information. Personalization should focus on one thing - elimination of redundant elements. Showing relevant products increases the conversion ratio. A plethora of information can be detected such as search queries, going from page to page, time spent on the page. Through this data, AI can deduce which products to show, brands preferred by the customer in the approximate price range. In addition to that, other factors that can be taken into consideration are weather, geopolitical events, geolocation data, and some other identifiable information can help predict the customers' orders in the future. This information will not only assist in personalizing customer experience but also help e-commerce players maintain their inventory and overall logistics.