AI Changing the Face of Risk Management & Compliance
By CIOAdvisor Apac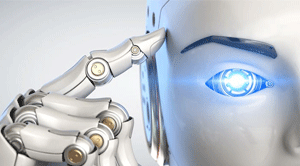 With data becoming crucial for risk management and compliance across industries, the augmented growth in volumes of data from businesses and individuals gravely affects a firm's approach to critical processes. While for decades, PCs have been carrying out mechanical calculations, currently, they are entering the arena of thought and reasoning. This convergence of big data and artificial intelligence provides novel impending tools to risk managers.

Consequently, with Artificial Intelligence (AI) affecting every sphere of life, for instance, back office automation, and Machine Learning (MI) to carry out daily tasks within the shortest span of time, risk management and compliance areas are no exception. Financial services firms are introducing Artificial Intelligence (AI) applications to improve their risk management and compliance systems and processes. Also, these applications are utilized in investment decision-making areas that are sustained by massive amounts of data. The capacity of machine learning models to examine a lot of data both monetarily and non-monetarily – with greater granularity and more profound analysis. This enables analysts to make better decisions at a securities level and across a broad-based multi-asset portfolio.

The usage of AI applications in risk management is presently limited to specific functions, but decisions of investment are profoundly data-driven. Managers are utilizing nitty-gritty models increasingly, crunching thousands or a large number of data points about market execution, interest rates, inflation and execution across asset classes to scrutinize the ultimate asset allocation. Multi-fund managers can reconstruct events, utilizing data on numerous securities from past years to backtest investment ideas with incredible granularity. Fundamental managers are currently including more monetary and non-monetary related data to understand and distinguish patterns and correlations.

Choices and decisions initially made from the gut are now data-driven and made repeatable and fundamental through AI.