AI: Driving Innovation in the Medical Devices Arena
By CIOAdvisor Apac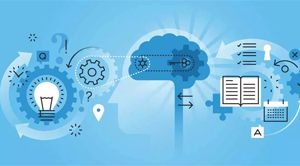 An important aspect of the healthcare industry, the medical devices sector is a promising area for innovation and growth wherein manufacturers and researchers are constantly endeavouring to amalgamate automation and accuracy. Artificial Intelligence (AI) applications are increasingly becoming common in the medical devices sector, and business leaders are trying to discover what the technology might bring to the sector.
Emerging AI applications can be broadly classified into three major segments. First off, AI is being implemented in the management of chronic disease such as Diabetes. Medical devices companies are leveraging machine learning to detect patient health using sensors in order to automate treatment delivery with connected mobile apps. Companies are also applying AI in medical imaging wherein they are improving the performance of medical scanning devices integrating them with AI-operated platforms. This subsequently enhances image clarity and clinical results by significantly reducing a patient's exposure to radiation. Further, healthcare organizations are coalescing AI and IoT to keep tabs on treatment protocols and scrutinize if they are adhering to them.
( CIO's ViewPoint: Automation Leading The Change in Health Care )
The pursuit of making medical devices more accurate, reliable, and automated is giving rise to increasing interest in AI integration in the medical devices ecosystem. One of the areas that is gaining quite a traction is the medical imaging arena while next-gen clinical wearables are still emerging. However, the industry is laser-focused on the treatment and management of chronic diseases and continues to develop new equipment to meet the need. Also, in an effort to maximize patient adherence to treatment for chronic diseases, healthcare organizations are looking to automate the process of receiving medication for patients. This will substantially better the care delivery and enhance the quality of life.
---
You may like: Predictive Analytics in Healthcare: It's Not Happening
By Kirk Kirksey, VP & CIO, UT South-western Medical Centre