AI for Easy HR Management
By CIOAdvisor Apac |
Thursday, July 04, 2019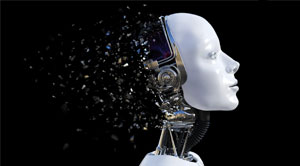 Today, Artificial Intelligence controls virtually every aspect of people's lives. AI helps them in the form of an assistant, makes driving easier, and is essentially everywhere. It also acts as a game changer in all types of human resources processes.
AI greatly helps recruiters in the recruitment process. AI-based algorithms can weed through resumes, find good internal candidates, profile high-performance performers, and even decode video interviews, and indicate signals of success. AI will be valuable in automating repetitive recruitment tasks such as curriculum abstracts, scheduling interviews, and reporting. This gives recruiters and HR managers the opportunity to concentrate on strategic work that AI will probably never replace.
AI acts as a force multiplier in the automation of business processes such as HR ticketing through a shared service function or in the development of business insights. This would allow HR officials to spend more time with their business partners and staff.
Check This Out: Top HR Tech Companies
Applicant tracking systems (ATS) are used to communicate each stage of the recruitment process to candidates so that they know their status. This reduces the number of calls received by recruiters from candidates who ask for their status and creates a favorable candidate experience. The most efficient way in which companies today reduce the significant amount of time for HR managers is by using chatbots to answer the frequently asked questions of the applicants.
AI and automation enable both the organization and the candidate to improve their human experience, especially if enhanced efficiencies allow more time for the highest value communications. AI also helps with employee retention. AI has the capacity to analyze and forecast the staff's needs. It can determine individual affinities and detect who should get increment or who could be unhappy with the balance of life and work.
Incorporating AI in HR processes ultimately relieves HRs from tedious tasks and gives them the chance to spend more time creating a stronger workplace. It is clear that artificial intelligence continues to enter the world of human resources. They should be used by HR professionals to create a more streamlined and efficient workplace.
Few HR Tech Companies: Blackboard Inc, In recruiting, Infotjenester