AI: The Future of Business Analytics
By CIOAdvisor Apac |
Friday, June 07, 2019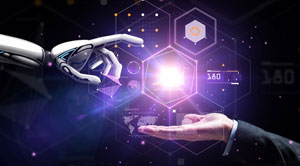 FREMONT, CA: The dominance of artificial intelligence has already begun in business analytics, and the machine learning-driven software is enhancing the companies that utilise the potential abilities of the technology in making strategies. The production of more data and information have seen a rise after the technologies took the pace, and improved data analytics are being used to accumulate a significant competitive edge in the market. The use of technology has created a ripple effect around the globe and its changing economy.
The use of ML-based software helps to process a vast amount of historical as well as real-time data to get highly accurate predictions or forecasts. The software allows the company to optimise the cost value strategy and supply chain management by providing data-driven pricing suggestions that give an exact amount of the product and scope of its sale in the market. ML-based pricing tool software has been established as both faster and accurate than traditional methods.
The technology can consider the value pricing of a product in the market and offers recommendations keeping in mind the company's product profile, which can help in the optimisation of the entire business. Along with it, AI carries out the entire process of collecting data and analysing it breaking very step without giving any scope for human errors.
AI as advanced technology allows a company to be more flexible in the plans and get along with the fast-growing market place around it. The benefits of the company that uses AI and accommodates ML-based analytics are much more than the ones that stick to the traditional way of business analytics. The longer the companies use the technology, the finer they will get in their production and objectives along with updated predictions on consumer demands. It performs on several levels, giving valuable insights on supply chain management and price optimisation. It can be applied to consumer behavior to make AI chatbots interact with the customers on e-commerce platforms and other applications.
AI has developed the methods for companies to carry out business analytics, and it's time to witness the organisations make the fruitful implementation of it in this machine-driven world.