Artificial Intelligence and its Influence on the Medical Ecospace
By CIOAdvisor Apac |
Friday, November 30, 2018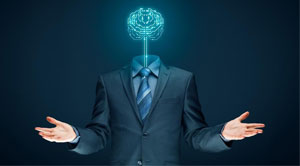 Artificial intelligence is effortlessly driving the transformation of Learning health systems and the medical ecosphere collectively. The widespread acceptance of artificial intelligence technologies as the prodigy and the Learning Health System, two grand visions embedded into one, is generating the highest value for medical data. It is becoming increasingly clear that an LHS will be almost dependent on cutting-edge technologies like Artificial intelligence and machine learning.
Health systems are applying Artificial Intelligence to certain traditional healthcare scenarios, improving efficiency in the hospital's diagnosis procedures and the patients' experience at each stage of the treatment process. However, there have been small but phenomenal implementations of AI in the medical field, showing the prowess of the fields it can cover.
The first technical advancement is the EHR. It is an electronic medical record, which contains a systematized collection of patients, and population health information in a digital set-up. Medical representatives can share the patients' details and other health information in these records across specified healthcare platforms. Similar is HealthTap, which recently launched Dr. AI. It is an AI-powered personal physician that instantaneously decodes a person's health symptoms into a medically recommended course of action. In addition, Chinese AI-powered robot Xiaoyi has already become the world's first robot to pass the medical licensing exam. AI and Learning health system are two grand visions embedded into one constructing phenomenal element.