Augmented reality: perking up the customer experiences
By CIOAdvisor Apac |
Thursday, January 17, 2019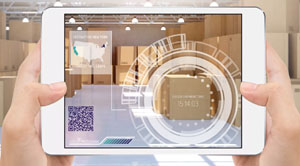 Augmented reality (AR) is one of the newest realms of possibility for amplifying today's customer experience. Nowadays, every company and business are applying on some sort of augmented reality for their products or brands. AR enables companies to create a more compelling experience than a two-dimensional view.
AR is a tool not only for retail locations but also provides experiences to customers who aren't present in the retail stores. It stimulates many experiences where customers need more information. Various industries as healthcare, education, and retail are today using AR to accomplish the customer experience and engagement more. Following are some of the ways that AR is enhancing those:
Bringing humanity: As the dependency on technologies is increasing rapidly, the interaction between people and devices is also growing. AR helps to enhance the experience, more seamless communication between human minds, system, and the data that Internet of things(IoT) products generate. AR, if combined with wearable tech, opens the door for easier diagnosis of a problem.
Enhancing display of menu: Today people prefer to spend time on review site to view other' pictures and videos of foods, clothes or books before visiting the shop. The reviews deliver people better insights about the shop even before going there. It mitigates the possibilities of online frauds as customers can view the actual order prior to ordering.
Improving customers confidence: The indecision of customers sometimes stops transactions in their track. People want to be confident about the products that they are buying. When buyers can visualize the features and benefits of the product they tend to buy it.
Increasing brand awareness: Software development companies are always staying aware of new technological trends and their impact. While advising their clients they use AR that can move their clients' products towards their goal. Also, AR saves time and improves the brand experience by making the sale.
The inclusion of AR in the enterprises results in smoother customer journeys, reduces strain on businesses and more cohesive buying experiences.