Automation in Banking: What to Expect in 2019?
By CIOAdvisor Apac |
Wednesday, August 14, 2019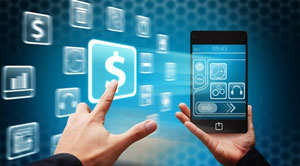 With mobile devices increasingly user-friendly and increasing internet usage, companies have begun to change their old ways of solving problems and embracing digital transformation. This is followed by the implementation of digital technology in all business sectors, from changing the business process to providing customers with value-added services. Technological advancements play a significant role in improving the way a company works and helps the company develop in the market.
Digital banking has made banks completely digital and has automated several operations—at the front, middle, and back office. This may include not only the use of internet banking, mobile banking at the front end, but also the comprehensive coverage of complete banking automation from the back end, including direct processing.
A company's digital transformation should involve the development of new platforms, transform the existing business model, and also help to demonstrate concepts by generating actionable insights. They should involve in every process from the design, architecture, development, to testing of the UI. These companies should also combine analytics, data, and marketing technologies strategically to create digital marketing strategies for customers who aim to retain existing customers and acquire new ones. They deliver marketing on digital platforms.
Check out: Top Retail Banking solution companies
Digitalization is an essential opportunity for employees, not a threat to their safety at work. AI technology can be used widely to support both fully automated processes and help people serve faster. Employees need to search for potential opportunities. By using robots to carry out repeated tasks, companies can open new business models that serve customers better while they are free.
The future of secure digital payment lies in contactless methods of payment; this includes mainly sound waves, RFID, QR, and NFC. Contactless payments, whether in the retail sector or tariff payments, are much simpler and faster. The APIs for banking can be located between the backend systems of a bank. The combined experience of the bank and third-party services will enable new abilities, such as the opening of their internal infrastructure to third-party developers, to develop their software, and provide their customers with new cases of use to stay ahead in the competition.